Question 1
:
Draw and label the structures of an electrolytic cell.
Answer: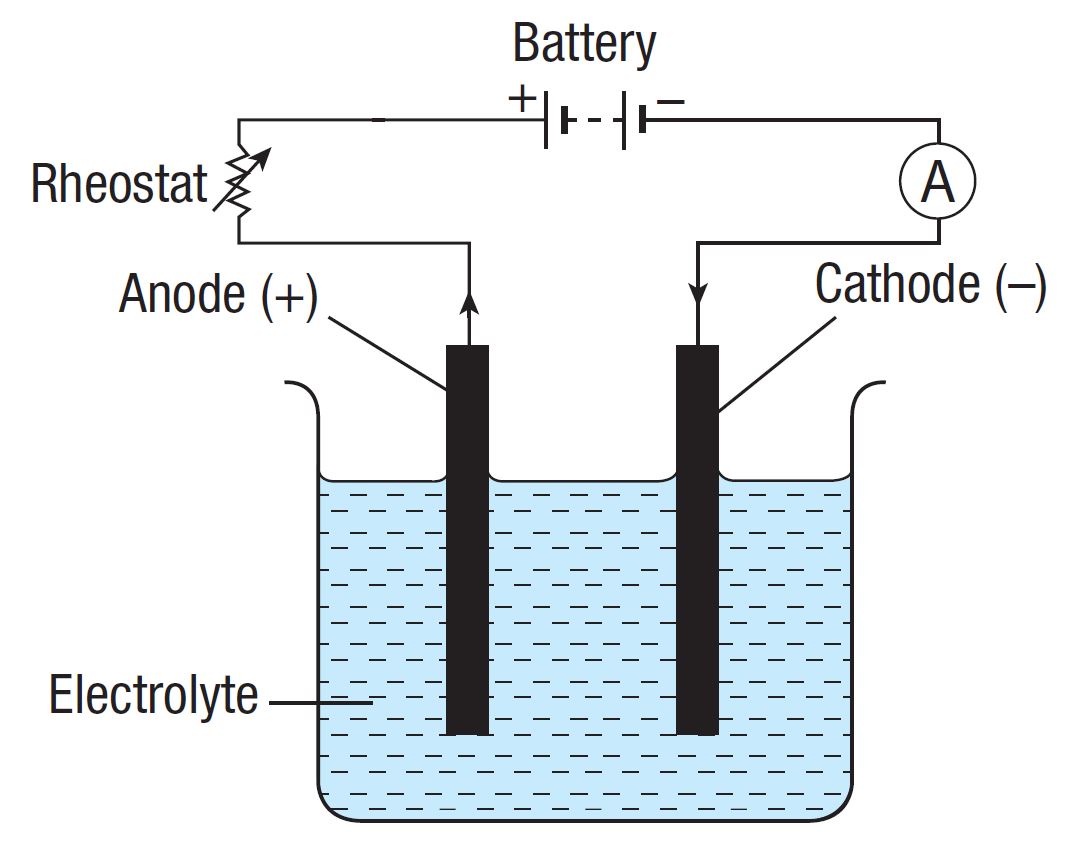 Question 2
:
Describe the movement of ions to electrodes during electrolysis.
Answer:
During electrolysis, positive ions (cations) move to the cathode (negative electrode) and negative ions (anions) move to the anode (positive electrode).
Question 3
:
Give
four
examples of applications of electrolysis in industries.
Answer:
Extraction of metal, purification of metal, electroplating of metal and wastewater treatment using electrocoagulation