Question 5:
Diagram 4.1 shows two examples of reflex actions, P and Q.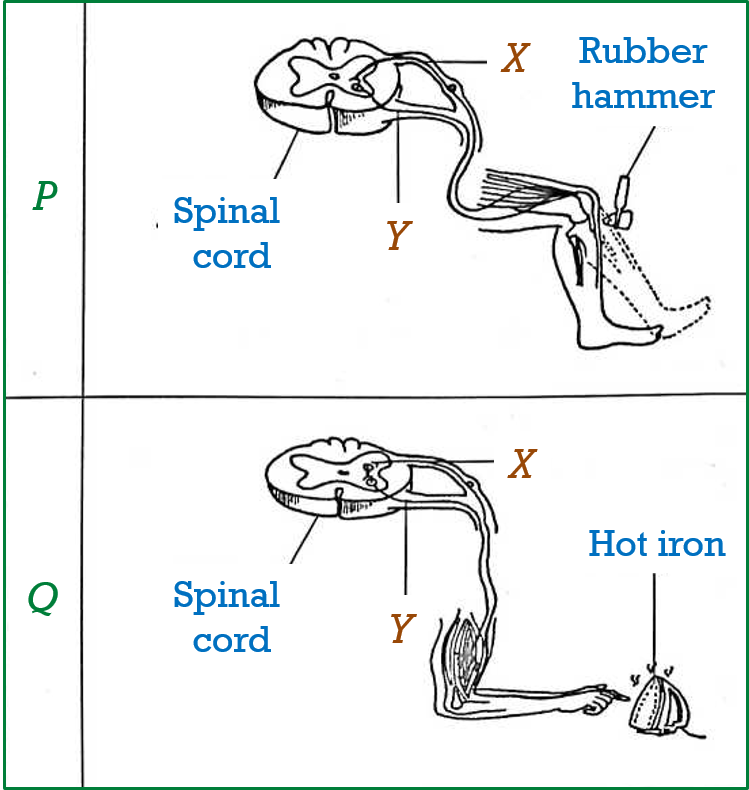 Diagram 4.1
(a)
Based on Diagram 4.1,

(i)
state one similarity for reflex action P and Q. [1 mark]
(ii)
how many types of neurones involved in the reflex action? [2 marks]
P  : ………………………….
Q : ………………………….
(b)
Complete the impulse pathway for the reflex arc in Diagram 4.2 by using the information given.


Diagram 4.2(c)
When an insect flies near to your eyes, what is the reflex action that will happen?
Answer:
(a)(i)
The stimuli are sent to the spinal cord.
(a)(ii)
P : 2 types
Q : 3 types
(b)
X: Sensory neurone
Y: Motor neurone
(c)
Eyes will blink automatically.