Question 5:

Diagram 5.1 shows an experiment to study a fermentation process.

Diagram 5.1
The word equation below represents the chemical reaction in Diagram 5.1.


(a) Based on the experiment,
(i) What is X?
(ii) State one characteristic of X. [2 marks]
(b) Mark (√) on the element that can be found in X. [1 mark]

(c)
Name
one
substance which can be used to replace glucose solution in Diagram 5.1. [1 mark]
(d) What is the effect of excessive consumption of alcohol to organ S and T shown in Diagram 5.2? [2 marks]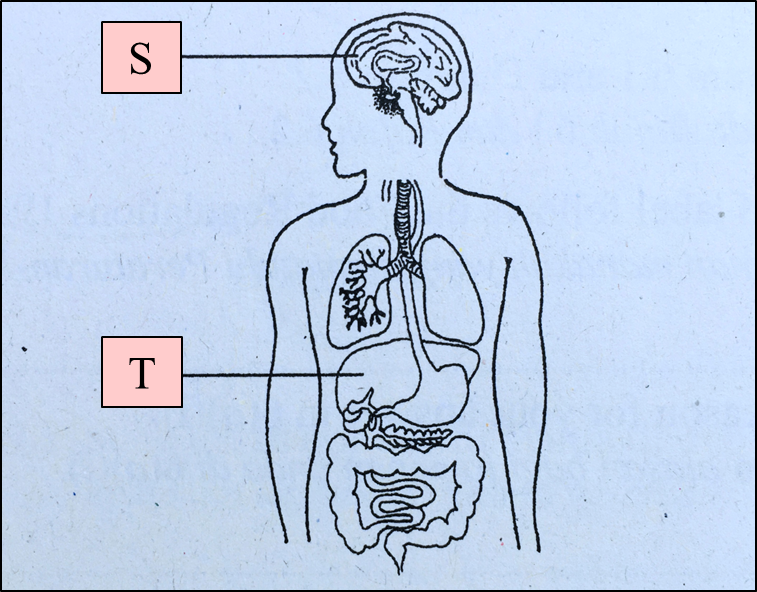 Diagram 5.2
Answer:

(a)(i)
Alcohol (Methanol/ Ethanol/ Butanol/ Pentanol/ Propanol)
(a)(ii)
Colourless/ Dissolves in water/ Flammable
(Choose one)
(b)
Carbon
(c)
Any fruit juice.
(d)(i)
Effect of excessive consumption of alcohol to organ S: Brain damage/ Imbalanced/ Blurred vision (Choose one)
(d)(ii)
Effect of excessive consumption of alcohol to organ T: Liver inflammation/ Scarring of liver/ Cirrhosis (Choose one)