Question 1:

Diagram 1 shows foods that have been processed through three different methods.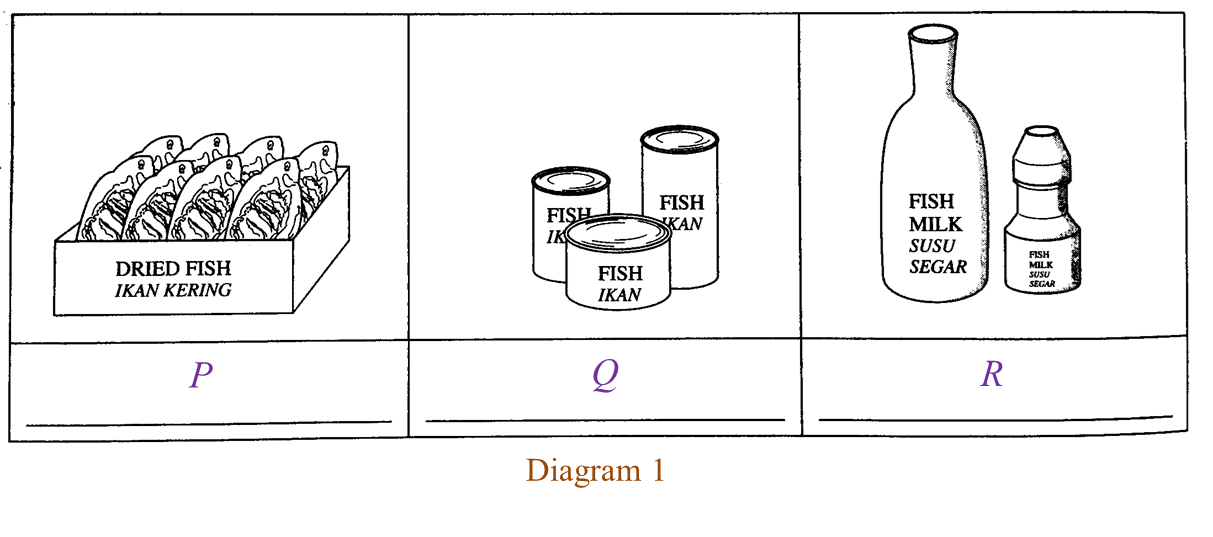 (a) Write down the food processing methods, P, Q and R, in Diagram 1.
(b) What happens to the water content in the food that has been processed through method P?
(c) The food is heated at 121
o
C during the process in method Q.
What is the purpose of the heating?
(d) Fresh milk is heated for 30 minutes in method R
.

What is the temperature used?
Answer:

(a)
P: Dehydration
Q: Canning
R: Pasteurisation

(b)
Water is removed from the food.

(c)
To kill the microorganisms in the food.

(d)
63
o
C